The weight of Covid-19 and the mental health of college students - magazine cover.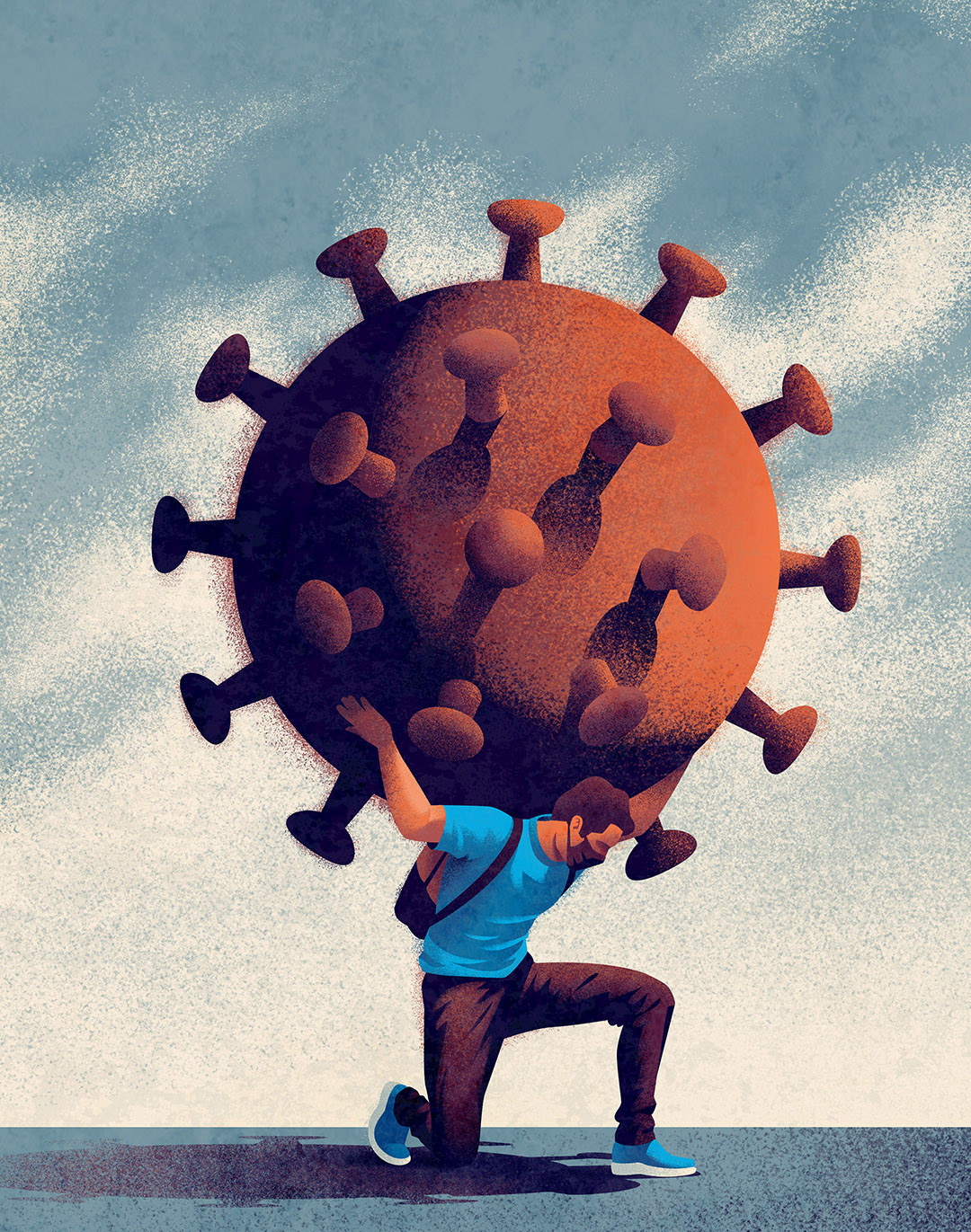 Magazine cover illustration for article about " Graduates Attaining Their Dreams". 
For a story about how Generation Z views 9/11 today. 

All works © Kevin Fales. Please do not reproduce without the expressed written consent of Kevin Fales.