Contingencies Magazine for the article "Caught Stealing - Clean".
The challenges of a Gluten free diet
The newest way to order at your favorite restaurant - the future is here.
A salute to Italian beers
Michigan Treats.
 Hamtramck Pączki, Traverse City Cherry Pie, Mackinac Island Fudge, Morrel Mushroom, Upper Peninsula Pasties, Great Lakes Whitefish, 
Stroh's
 Superman Ice Cream, Verner's Pop, Detroit Coney Dog, Venison, Michigan Craft Beer, and Grand Travis Bay Wine.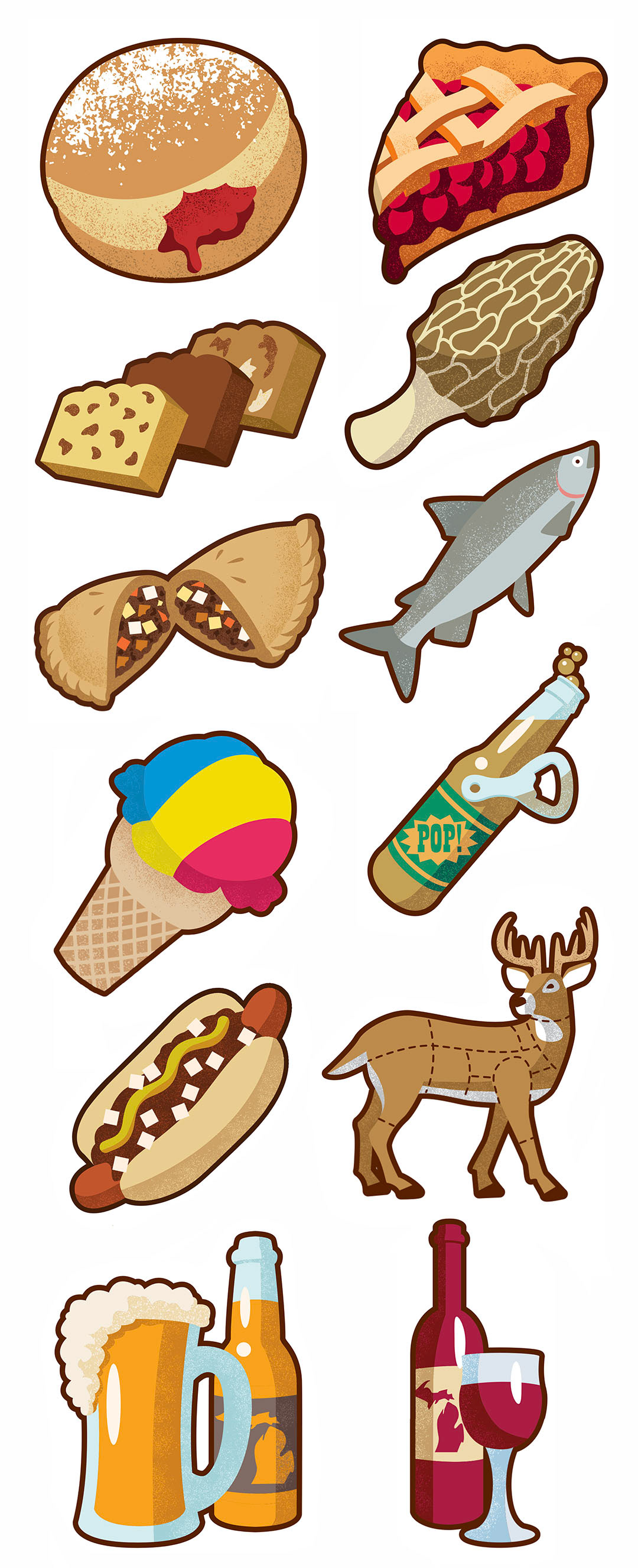 Kellogg's Low Fat Granola
University of Michigan Alumnus magazine cover illustration
All works © Kevin Fales. Please do not reproduce without the expressed written consent of Kevin Fales.