Cover illustration for "The Lawyers Issue"
For an article about the Law Firm Growth Spurt last year.
"Judgment Day" - What happens once commercial moratoriums end?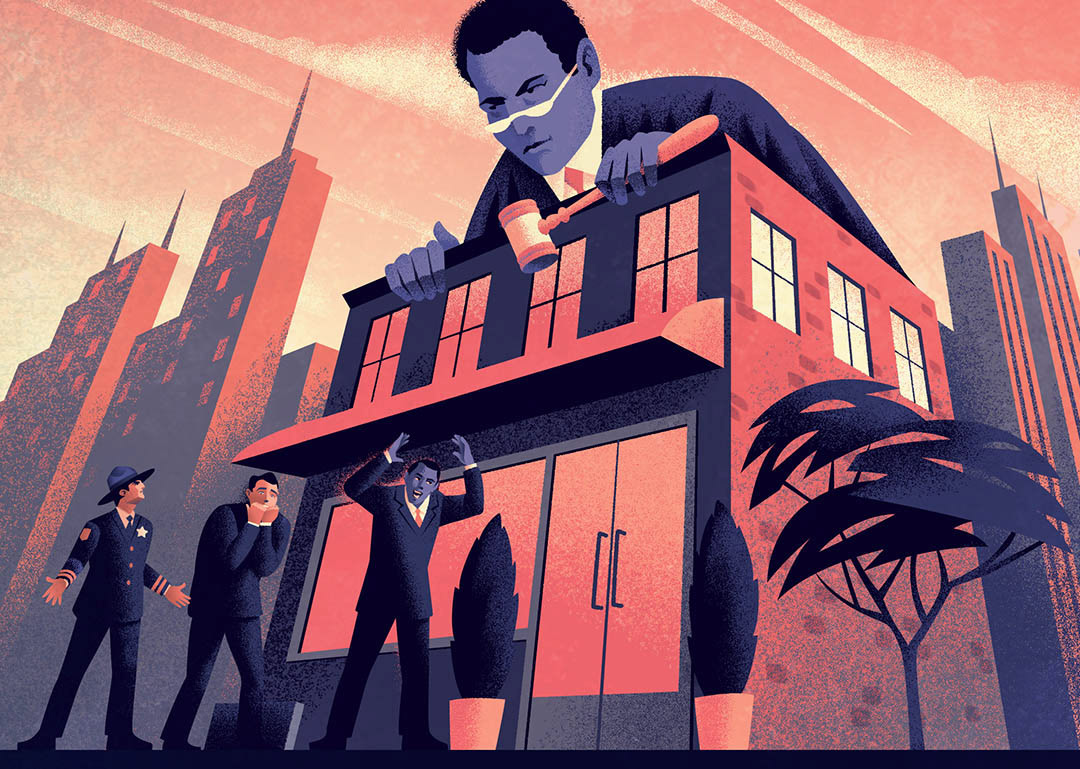 U.S. China relations spiraling out of control.
All works © Kevin Fales. Please do not reproduce without the expressed written consent of Kevin Fales.